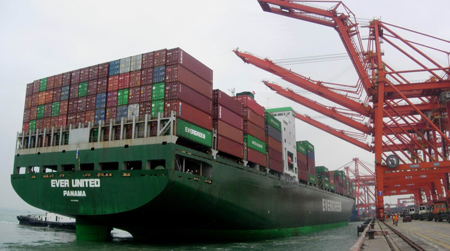 ORGA Logistics is a specialized agency in container cargo business based on Shenzhen, Guangzhou, Hongkong and Pearl delta with footprint spreading to all the Chinese ports such as Shanghai, Ningbo, Qingdao, Tianjin and Xiamen. We have established a long-term partnership with major Carriers such as EVERGREEN, ANL, PIL, HANJIN, COSCO, OOCL, YML, MAERSK, APL, CSAV and CSCL. We provide inbound and outbound transportation services of FCL and LCL based on our wide spread agent network across the globe and guarantee door to door delivery in most countries. Value-added service is another advantage such as customs declaration, inspection application, insurance, cargo handling at ports, trucking and storage. Our professional team is to provide the most optimized logistics solution at the least cost.
Services of marine transportation of ORGA

CY-CY Port-to-port service means conveying full container from the loading port to the destination port;

CFS-CY Consolidation service means integrating cargos of several shippers to one full container for export;

CY-CFS Dispatching service means one shipper dispatch cargos in the container to different consignees after arrival at the destination port;

CFS-CFS Bulk cargo warehouse-to-warehouse service means delivering cargos not full of one container to the warehouse of the destination port;

DDU/DDP Duty unpaid/paid transaction means the agency shall be responsible for customs; clearance and dispatch after arrival at the port. The difference is that customs tax is unnecessary for DDU while necessary for DDP. The fees are charged from the shipper or from the agency in advance;


TRUCKING container trailer, tonnage vehicle and trailer of cabinet freezer (with power generator);

CUSTOMS Conduct customs clearance;

WAREHOUSING warehousing include product category, palletizing, and reassembly, labeling and picture-shooting and weighting in the warehouse;

FUMIGATION: the professional fumigation personnel can be arranged for dosage by coming to the site, stamp and issue fumigation certificate according to the customs regulation of the nation for destination port.