OOG is the abbreviation of containers of special dimension or OUT OF GAUGE. It is currently a term popular among shipping line but not all the shipper and freight agents. But it would be a more well-known word in the future.
The OOG mainly includes the Open-Top Container, Flat Rack Container, Reffer Container, Dresshanger Container and Tank Container. ORGA provides services of Reffer Container, Flat Rack Container and Open-top Container as well as other related support such as booking of marine transportation, trailers and customs application, cargo inspection, insurance, storage, crane loading and fastening. As OOG is special and complicated to handle comparing normal size containers, please contact our sales representatives for any business inquiries for this services we will tailor the optimal shipping solution for you.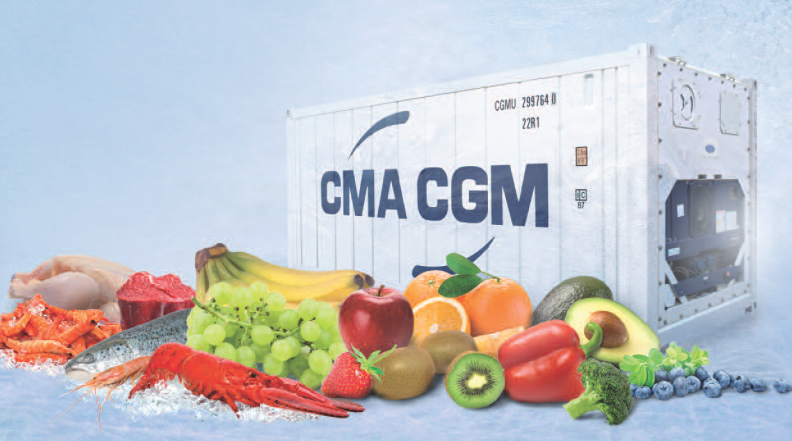 RF (Reeffer Container) with temperature range of -60℃~ +30℃ has two types: internal and external placements. The former would keep the container at a specific temperature by operating the freezer whenever necessary during the route, while the latter will need the help of freezer equipped on the container truck, boat or loading station. The OOG would be a perfect choice of transporting cargos such as butter, chocolate, frozen fish, condensed milk or margarine.
RF has also two sizes of 20' and 40'. The order of small size RF should be confirmed in advance with ship owners because the container supply is short and needs differ due to different users.
1. The required information of RF inquiry:
a. Cargo name in English and Chinese and HS CODE b. Temperature requirement
c. Ventilation requirement d. Humidity requirement
In the case of dangerous cargo, please provide all documents related to dangerous cargo other than the above.
2. Attention
a. Confirm the parameters of temperature, ventilation and humidity with customers and shippers in advance.
b. Confirm whether the water discharge should be opened.
c. Avoid hot loading in summer
d. Prepare a Certificate of Carrying Frozen Goods for RFs to avoid possibility of unable pick-up.
e. The trailer would pick up qualified containers in storage yard and conduct loading in the plant. A freezer should be equipped to keep the temperature for frozen goods during the whole transportation in hot season.
f. The RFs back to normal temperature should be charged for temperature inspection. In case of any unusual result, please report to the agent.
g. The freight agent or customs broker will make export declaration following the same procedure as other types of cargos.
RF Example